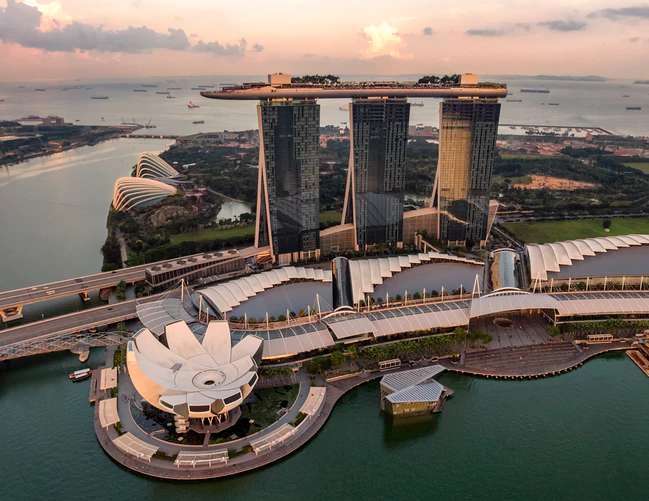 Photo by Chen Hu from Unsplash
The Marina Bay Sands has been providing first-class entertainment since February 2010. It's the ultimate go-to place of both local and international casino players who demand the best experience. It's also the number one hangout place of classy foodies who demand nothing but well-prepared gourmet dishes.
Whenever tourists come to Singapore, they make sure to take a photo in front of the casino resort. Others who don't mind shelling out thousands of Singaporean dollars definitely include the Marina Bay Sands in their travel itinerary.
When the casino opened, it was dubbed as the most expensive casino property in the world.
The casino costs around S$8 billion. It was designed by Moshe Safdie, a world-renowned Israeli-Canadian urban designer and architect. The 656-feet high casino resort is owned by a US-based corporation, the Las Vegas Sands.
Millions of tourists flock to the Marina Bay Sands every year thanks to it glamorous interior, bourgeoisie entertainment, and Michelin-star restaurants. It has more than 2,500 hotel rooms in total. Also, it has over 1.3 million square feet of space for the convention-exhibition, art exhibit, theatre, malls and casino. It's also widely known all over the world for its jaw-dropping …