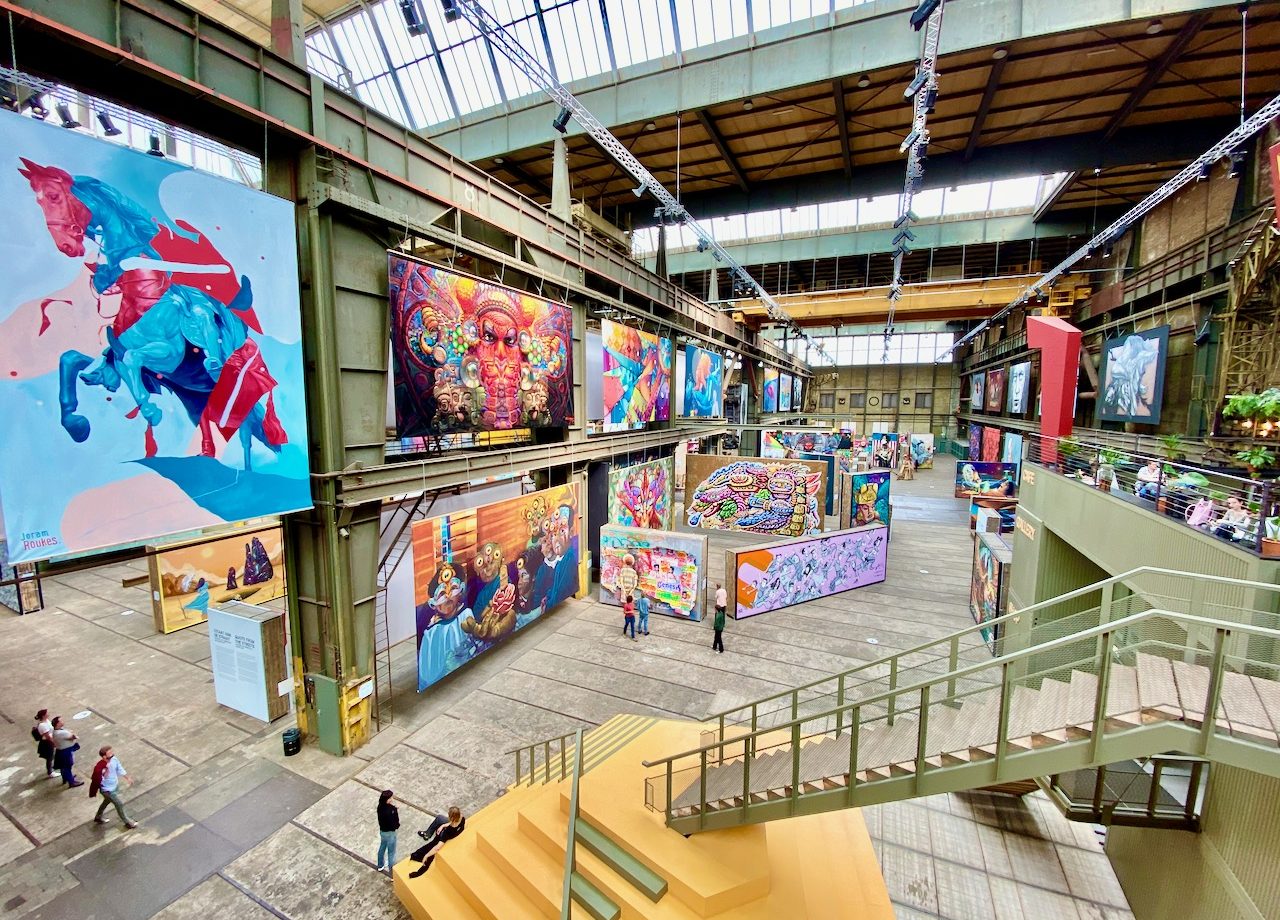 If you're a lover of the arts, Amsterdam is a city that won't disappoint. This artistic city offers a wide variety of artistic expressions to enjoy. In fact, you can enjoy the NFT art in Moco Museum. You can also find pieces of art that go from Banksy's politically charged stencils to Warhol's pop art masterpieces. But the Moco is just the tip of the iceberg when it comes to Amsterdam's arts scene. No matter what your artistic tastes are, in Amsterdam you will find a modern museum that matches your personality such as the Van Gogh Museum, which houses the world's largest collection of Van Gogh's works, and the Stedelijk Museum, which features contemporary art and design. Amsterdam's streets also host an ever-evolving street art scene, with murals and graffiti around every corner.
Exploring Amsterdam's Street art scene
While Amsterdam is known for its world-renowned museums, the city also has a thriving street art scene that's worth exploring. From colorful murals to thought-provoking graffiti, the streets of Amsterdam are alive with creativity. One of the best places to start is the NDSM Wharf, a former shipyard turned creative hub where you'll find some of the city's most impressive street art. Another great spot is the Spuistraat, a narrow street in the city center where artists are free to express themselves on the walls of buildings. If you're looking for a guided tour, you can join a street art walking tour that will take you to some of the most iconic and lesser-known spots in the city. Overall, Amsterdam's street art scene is a testament to the city's creative spirit, and it's a must-see for anyone who wants to discover a different side of the Dutch capital.
Art events and festivals in Amsterdam
Amsterdam is a city that celebrates art in all its forms, and there are numerous events and festivals throughout the year that showcase local and international talent. One of the most popular events is the Amsterdam Light Festival, which takes place from November to January and features light installations and sculptures throughout the city. The Holland Festival, held every June, is another major event that showcases the best of Dutch and international performing arts. For film enthusiasts, the International Documentary Film Festival Amsterdam (IDFA) is a must-attend event that takes place every November. And if you're interested in contemporary art, the Amsterdam Art Weekend, held every November, is a three-day event that features exhibitions, performances, and talks at various locations throughout the city.